Figure 1 a, b. Contrast-enhanced computed tomography revealed thickening of the tracheal and bilateral bronchial tube walls.
From: Relapsing Polychondritis

Figure 2. Bronchoscopy showed remarkable redness of the bronchial mucosa, and white lesions were observed except in the membranous portion.
From: Relapsing Polychondritis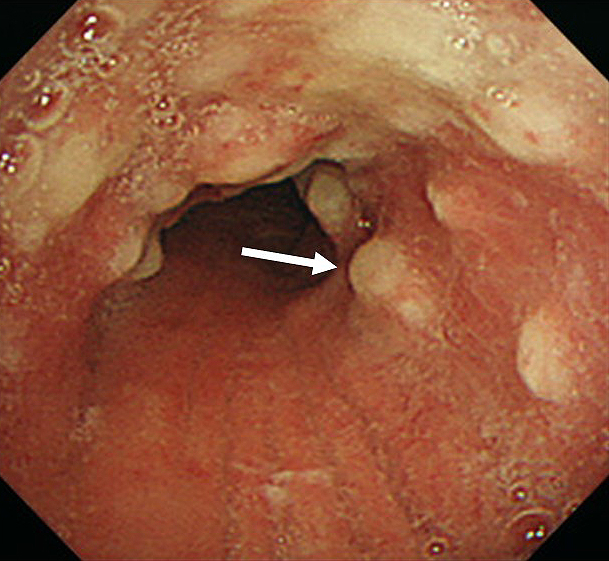 Figure 3 a, b. Tracheal biopsy revealed acute infiltration of various inflammatory cells mainly composed of neutrophils and eosinophils in the tracheal mucosa and inflammatory exudate precipitation and myxomatous change in the subepithelial tissue, compatible with relapsing polychondritis in low-power field (a) and in high-power field (b).
From: Relapsing Polychondritis