Figure 1. The involvement of mitochondrial dysfunction in the pathogenesis of diabetic cardiomyopathy. Although the activation of the mitochondrial quality control mechanism mitigates mitochondrial dysfunction and the development of diabetic cardiomyopathy, insufficient activation leads to exacerbation of mitochondrial dysfunction and diabetic cardiomyopathy. This figure was created with a software provided at BioRender.com.
From: Mitochondrial Quality Control Mechanisms during Diabetic Cardiomyopathy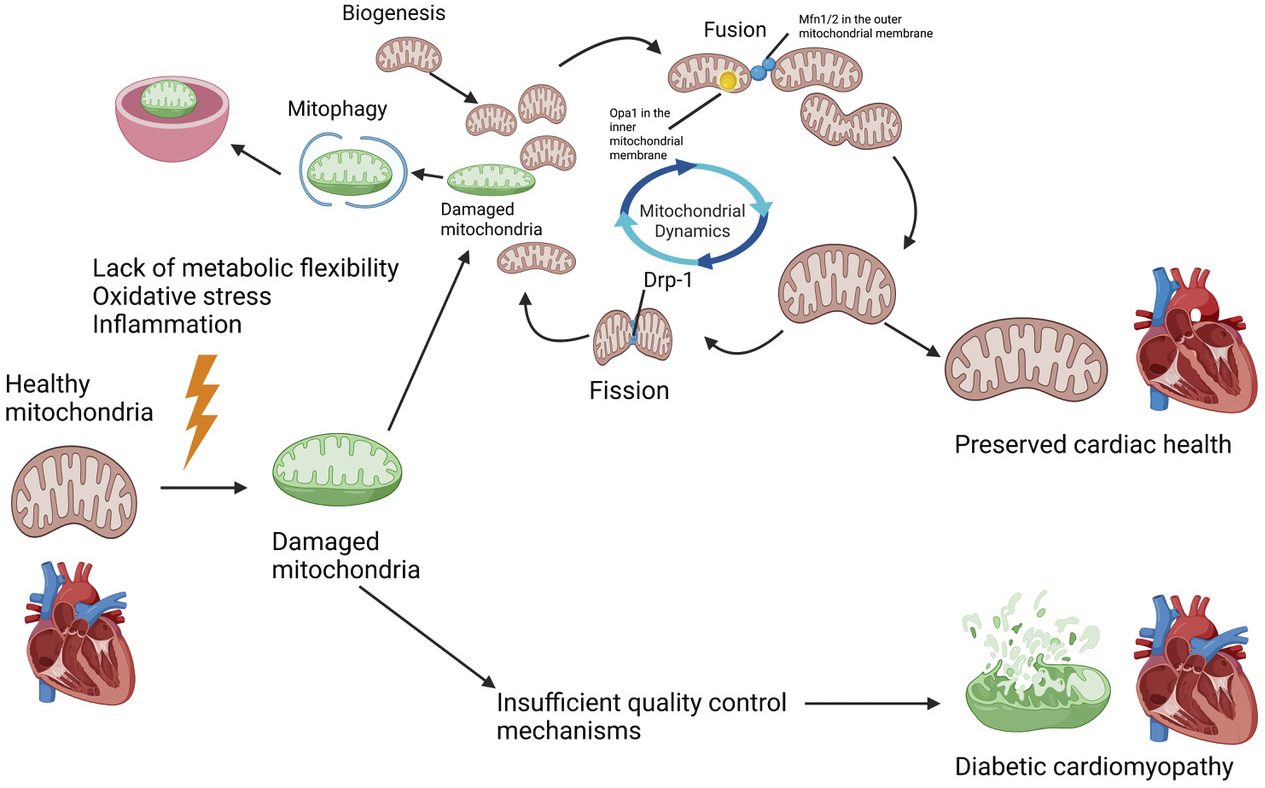 Figure 2. A proposed time course depicting how autophagy and mitophagy are regulated during the initial development of cardiomyopathy in response to high-fat diet (HFD) consumption in a mouse model of obesity-induced cardiomyopathy. Mitophagy is rapidly activated by HFD consumption through the Atg7- and LC3-dependent mechanism commonly used in general autophagy. The initial activation of autophagy/mitophagy is inactivated by 20 weeks of HFD consumption. However, mitophagy continues to function through alternative mitophagy, which is an Atg7- and LC3-independent but Ulk1- and Rab9-dependent mechanism, during the chronic phase of HFD consumption. The activation of mitophagy is essential for the maintenance of mitochondrial quality and cardiac function in hearts with obesity-induced cardiomyopathy. This figure was adapted from Experimental Timeline (Horizontal, Black and White) by BioRender.com at https://app.biorender.com/biorender-templates.
From: Mitochondrial Quality Control Mechanisms during Diabetic Cardiomyopathy