Figure 1. IRUD diagnostic scheme.
IRUD diagnostic scheme consists of six components: IRUD Clinical Center (IRUD-CL), IRUD Clinical Specialists Subgroup (IRUD-CSS), IRUD Data Center (IRUD-DC), IRUD Analysis Center (IRUD-AC), IRUD Resource Center (IRUD-RC), and IRUD Coordination Center (IRUD-CC). IRUD-CC manages the IRUD Promotion Board (IRUD-PB), the highest decision-making organization. IRUD-CLs and IRUD-CSSs are integrated into IRUD Diagnostic Coordination, where community clinics/hospitals belonging to local medical associations participate. IRUD-CC temporally serves as IRUD-RC as well.
From: Initiative on Rare and Undiagnosed Disease in Japan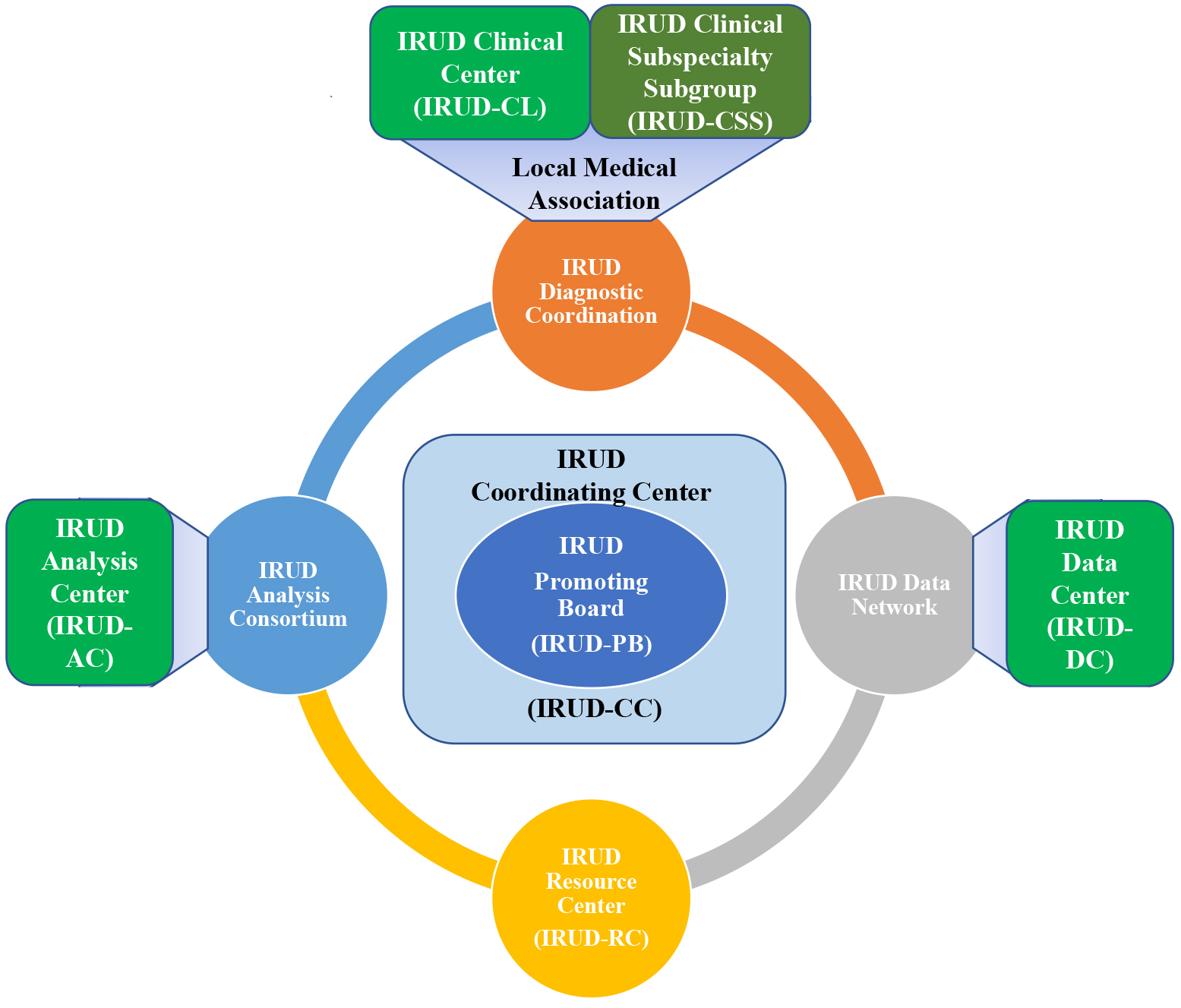 Figure 2. IRUD diagnostic yield.
The cumulative number of pedigrees entered, pedigrees with analysis completed, and pedigrees with diagnosis established, and that of novel genes or disease entities are shown at the surveyed year and month.
From: Initiative on Rare and Undiagnosed Disease in Japan